«Yasnaya Polyana» base is the best place to relax for all creative people. It is located in the Katon-Karagay district of East Kazakhstan region. The owners, native Almaty residents Olga Skrynnik and Andrey Pilipenko, were not afraid of difficulties and changed the bustling metropolis to a rural backwater.

The database is positioned primarily as an art object. It is decorated with all sorts of runes, amulets and objects of peasant life. The purpose of many of them we do not know.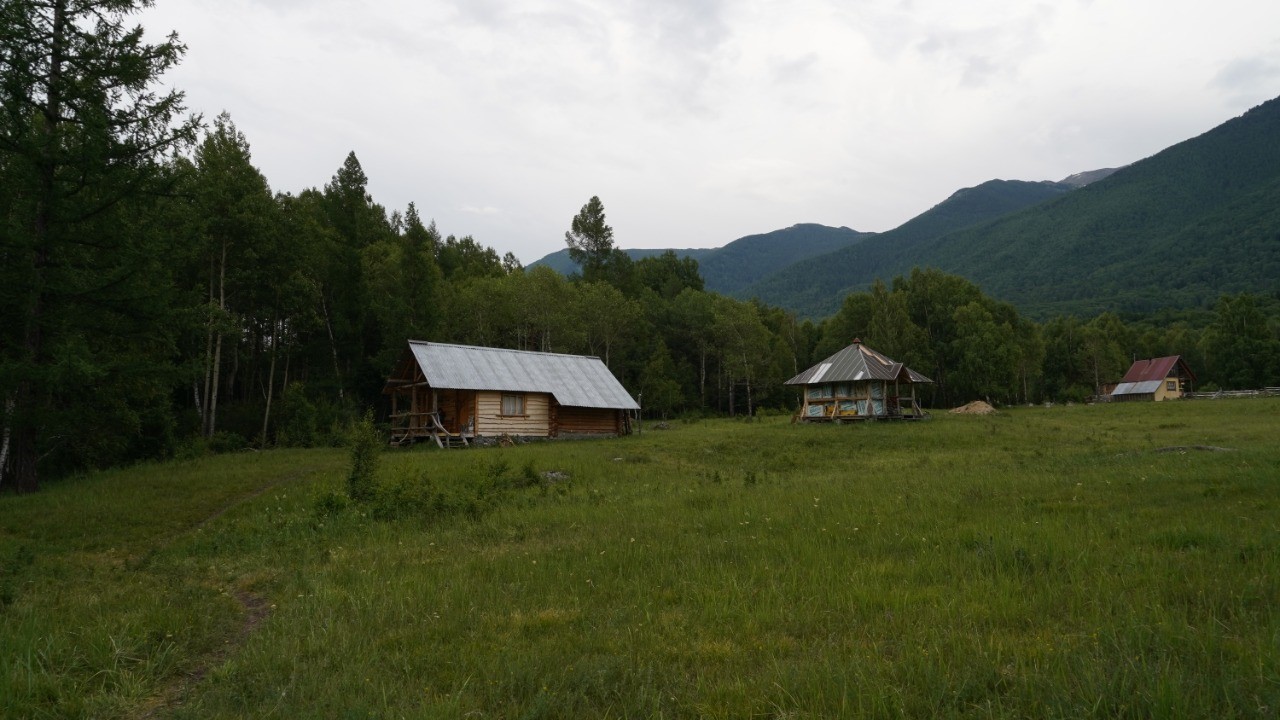 Andrey Pilipenko himself is an artist and designer, and a big fan of Leo Tolstoy's creativity. He agrees with the writer that life is the greatest gift, so it should not be spent on little things. It is better to learn every day, bear no grudge against somebody and learn a craft. Andrey, for example, recently learned and teaches others to carve figures out of wood.



The base is only three years old, and the first guests were the friends and relatives of the owners. They are mostly artists, sculptors and designers. Art Bohemians were not afraid of the lack of benefits of civilization. Many people say that even after a few days spent without a smartphone or TV, is good for soul and body.




Most of the houses on the base are wooden villages. In fact, it is a wooden Yurt with benches in a circle and covered with floorboards and skins. It is very easy to sleep and breathe in such a room.



Regular customers claim that for many this place is like a door to another world. This is the main difference from the cities where we live.



The base is located at a fairly decent distance from Ust-Kamenogorsk in 400 kilometers. It is located near the village of Uryl. The price point is 15 thousand for accommodation. This includes eating village delicacies. No one left here hungry!

Author: Dmitry Krukovich
Photo: Yermek Imangazinov