This is the smallest and most beautiful street in Ust-Kamenogorsk. It'll be a year old soon. In a short period of time, Arbat has become an adornment of the city and the beloved resting place of the citizens. We managed to combine many interesting architectural solutions in a small space. And there is always so much to see there.

Previously, this place was a part of roadway and houses with peeling facades. Residents were strongly opposed to the street getting a new life. But now no one has any doubts about the correctness of the decision.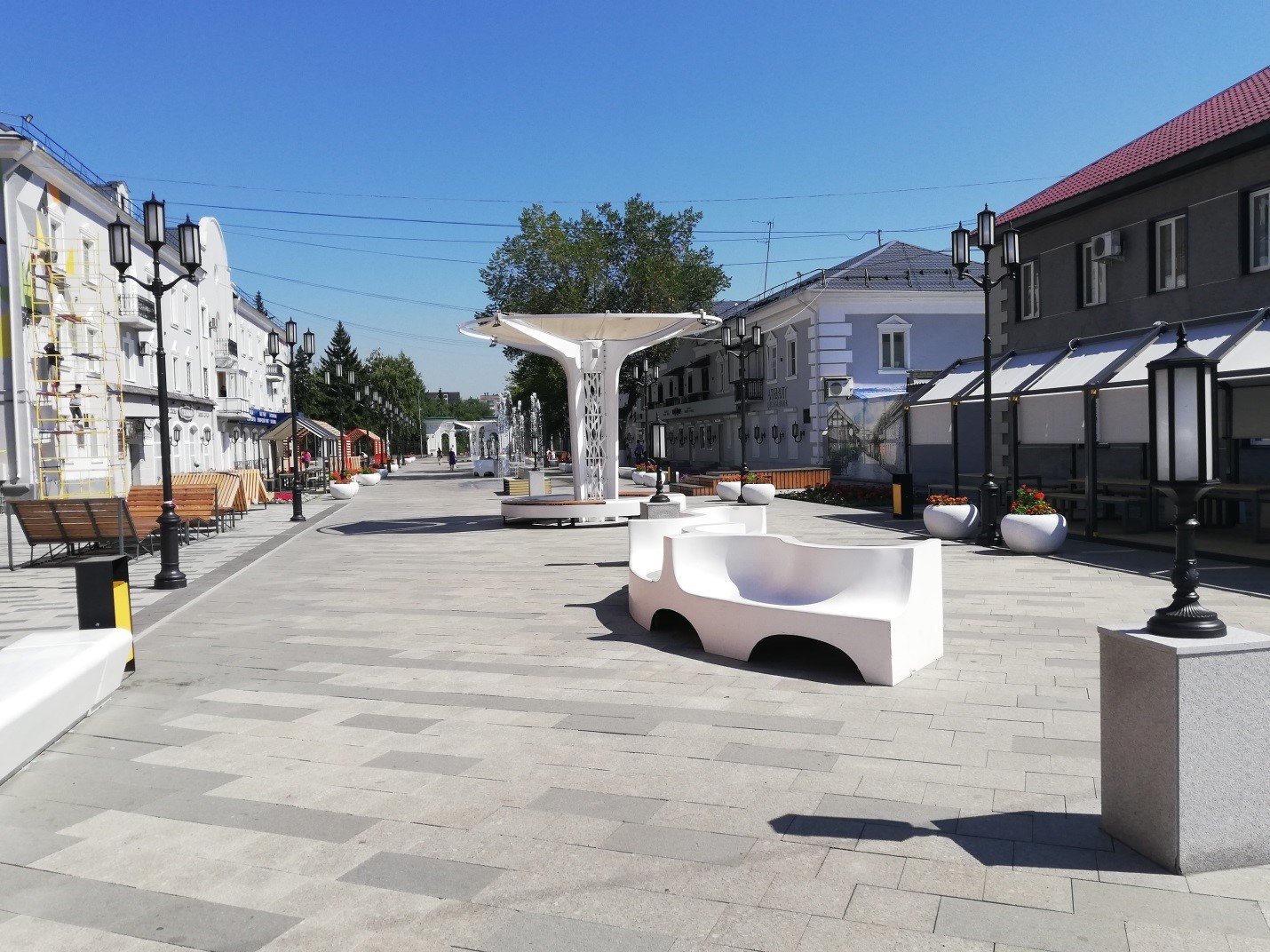 Arbat connected two of the city Parks. The street became completely pedestrian. There are lanterns, gazebos, small architectural forms and playgrounds. The color scheme is designed in light colors.



A distinctive feature of the Arbat is two dry fountains. The jets shoot straight out of the ground and also suddenly disappear. It looks very impressive.



This is street to be proud showing to visitors. There are many places where you can take memorable photos.



It is regrettable that the local Arbat has not yet become a mass gathering point of artists and musicians, like its Moscow counterpart. But the Ust-Kamenogorsk players believe that it is a question of time. In a couple of years it will also have its own creative Bohemia, which will show its creative side in the open air.

Author: Dmitry Krukovich
Photo: Yermek Imangazinov