Autumn, rain, bad mood… To raise it, be sure to visit the pearl of the Western Altai – Radon Lake. You need to sensibly assess your strength. You will have to walk almost 3 hours uphill, but the views are worth it.

The previous name of Radon Lake is Podbelkovoye. A reservoir was formed from this adit. Metallurgists drilled holes to search for new deposits of precious metals. As a result, they found a low-level radon gas.



The road to the lake is quite poor. From the village of Poperechnoje to the place only 7 kilometers, but they will not be easy. You will learn all the delights of extreme tourism. Backpack on your shoulders and go to the mountains!



From a distance, the lake seems the size of a saucer. But as you get closer, you will realize that the reservoir is quite large.



The peculiarity of the lake is the color of the water. It will change from blue to turquoise throughout the day. You do not need the fishing rods.There are no fish here. Apparently, this is due to the low temperature and the presence of radon.



The most famous there are two mountain peaks: the peak Voroshilov and the peak of SAVO (Sredneaziatskiy military district). They are the most favorite places by tourists, making many photos. The height of the mountains is about 3 thousand meters.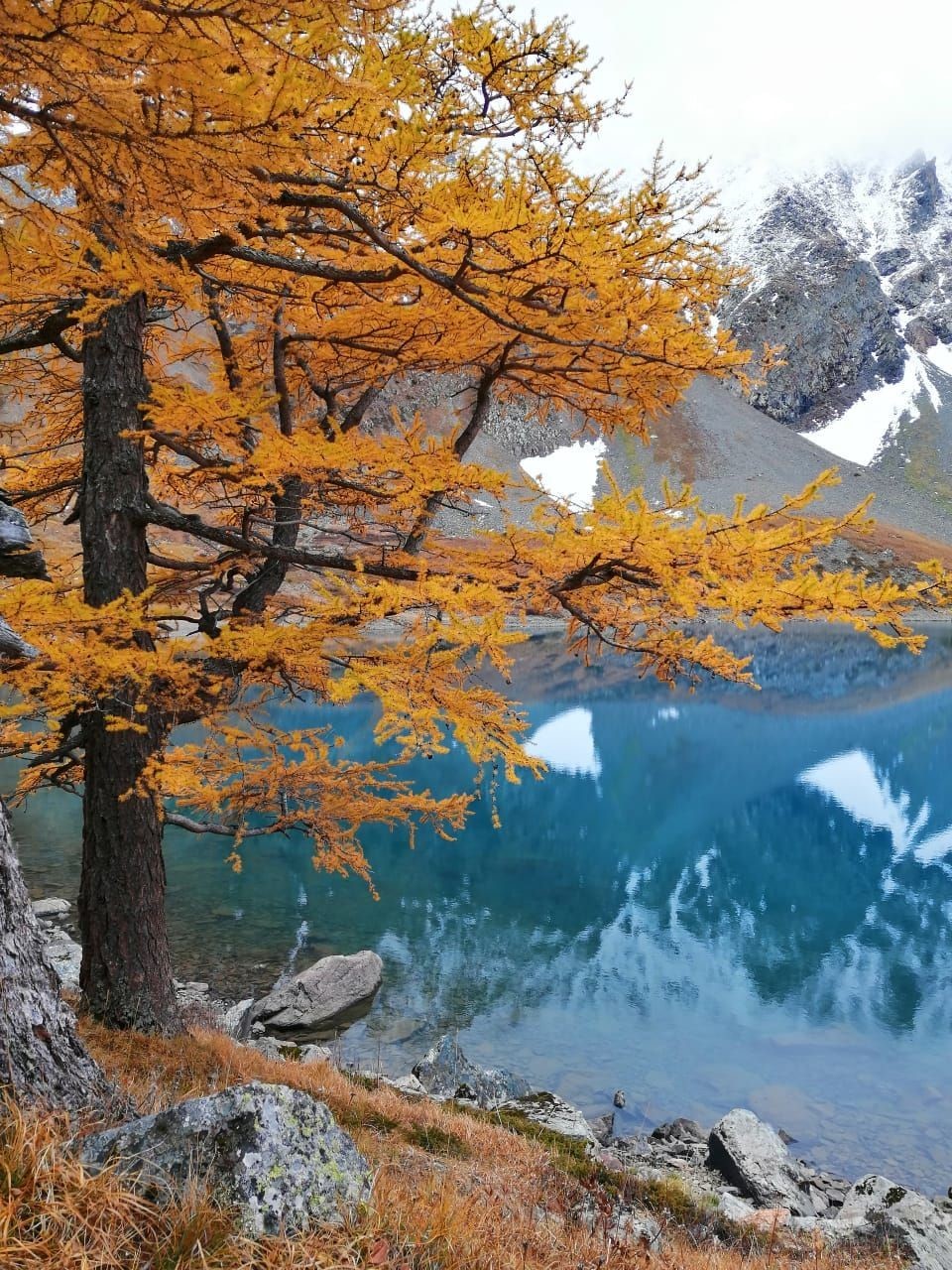 Who wants to get to Radon Lake on their own - the landmark is the city of Ridder, then the village Poperechnoje. The schedule of hiking tours you can find on the Internet. The walk usually includes inventory, as well as breakfast, lunch, and dinner. If desired, you can spend the night in a tent on the shore of the reservoir. The cost varies from 8 to 15 thousand tenge per person.

Author: Dmitry Krukovich
Photo: Ermek Imangazinov, Oksana Sadykova