In East Kazakhstan, there are places hot like Turkey or Thailand. It's autumn on the calendar, but the bathing season is in height here. The water temperature in the Irtysh reaches 25 degrees. This is the peak season

Anyone who has visited the region will immediately understand that we are talking about the area between Bukhtarma and Lake Zaisan. Now this large area of 200 kilometers is being actively built up. Tourists are attracted by fantastic landscapes: steppe with dunes, a wide river and high mountains.



The peaks reach almost 2000 meters. Somewhere in these places, the Narymsky and Kalbinsky ridges merge. The width of the Irtysh is also impressive-8 kilometers, the depth reaches 30-40 meters.



Local attractions include a waterfall near the village of Sarabel. It is located in the middle of a bare steppe. The stream of water falls from a height of 10 meters on the bizarre rocks. This place is very picturesque.



Fishermen should pay attention to the Starobilsk Bay. In the people it is called Pike. Sometimes you will be fortunate to catch up to 15 toothy predators out of the water in a couple of hours. Also there are carp, roach and perch.



Now most of the bases are empty, although the velvet season has begun. The water in the Irtysh reaches 25 degrees Celsius. No heat and annoying insects. Forecasters have promised an abnormally warm September. Beaches and houses are ready to receive tourists again.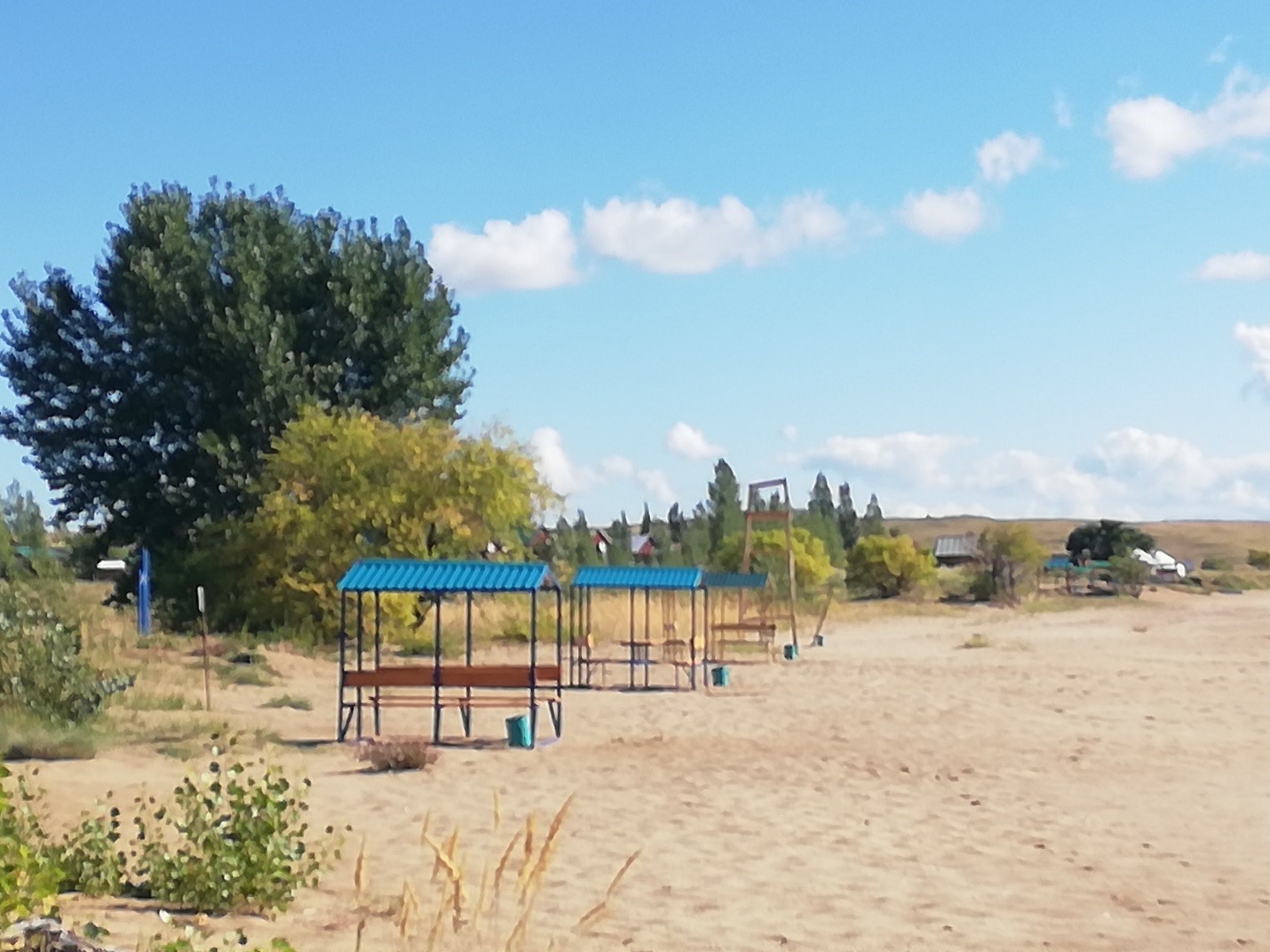 How do I get to these places? From Ust-Kamenogorsk, you need to get to the intersection of the village of Samara. From there, turn left and go to the village of Parabel (formerly Novo Timofeyevka). The Bukhtarma Lily base is located here. The cost of living in a 4 –bed house starts from 10 thousand tenge per day. During the velvet season, the price is reduced by half.